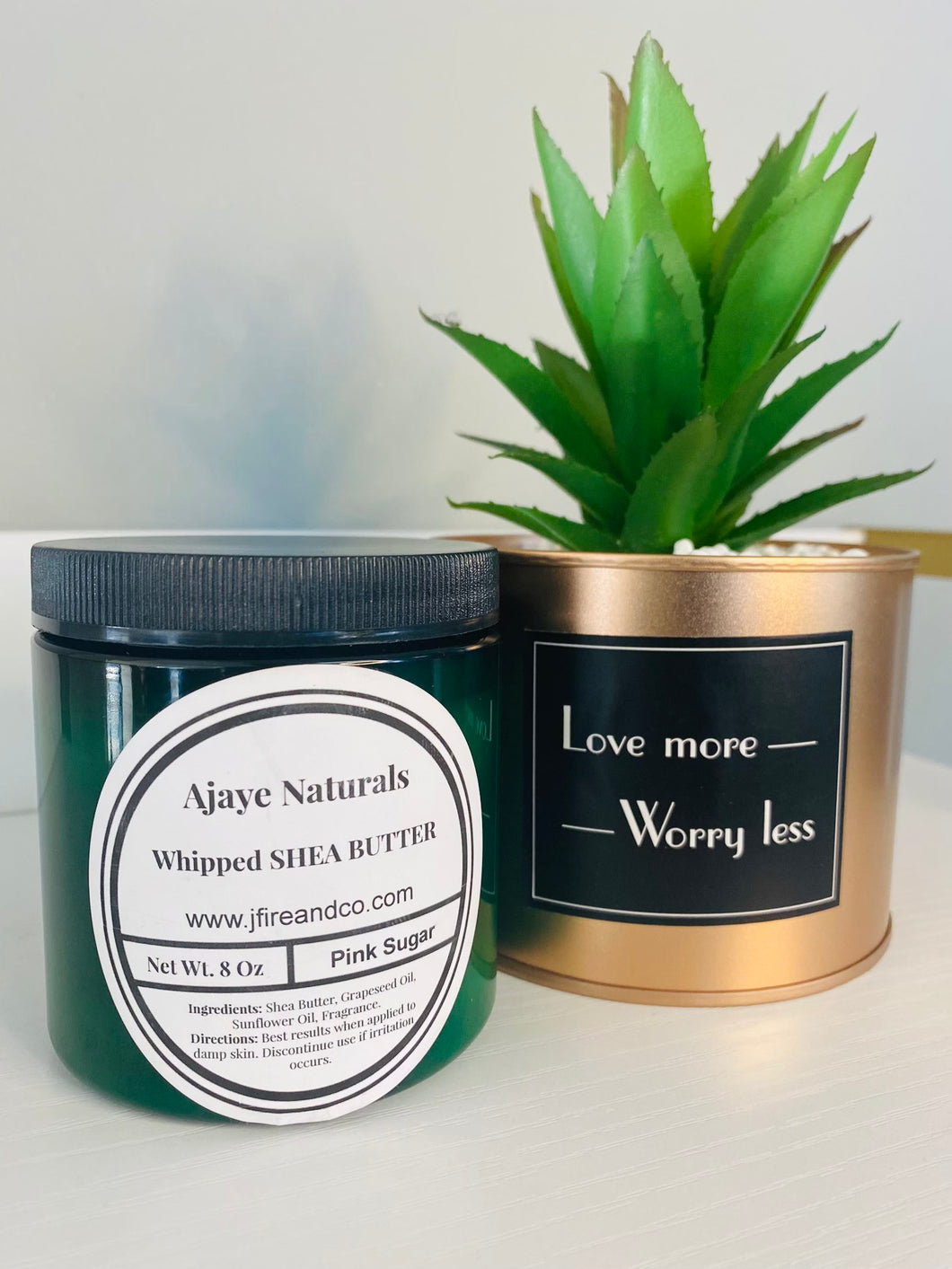 8oz Hand Whipped Shea Butter (Unrefined)
Regular price $16.99 Sale
Our whipped shea butter is infused with organic and essential oils to help nourish, calm and moisturize your skin. Because of it's natural essence, this product is safe for the entire family, even children. A little goes a long way and will have your skin glowing!

Ingredients: Virgin unrefined shea butter shipped directly from Ghana, coconut oil, grapeseed oil, castor oil

Shea butter is a weather sensitive product that may melt in high temperatures. Store at room temperature. Refrigeration is not recommended.

*Whipped shea butter recipes can be customized and infused with essential oils that have the ability to calm skin irritations.